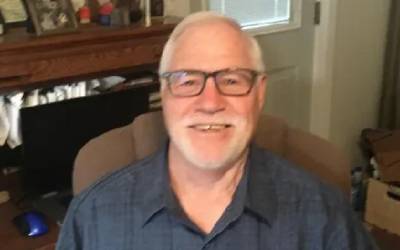 Michael brings a wealth of knowledge to the team, along with his life experience as an individual with cerebral palsy. His technical expertise ranges from private nonprofits to government agencies and programs.
Michael has a bachelor's degree in Organizational Behavior and Management from the University of San Francisco and received a post graduate certification in Rehabilitation Administration. He served as the Administrator and Executive Director for LARC Ranch, a 96-bed residential facility in Santa Clarita, CA, on a one-year contract before accepting a management position with Kern Regional Center. This residential experience forever changed Michael, and he fully believes that living at home, or as independent as possible, and being connected to and included in the community, is critical for all of us. It was KRC's Self Determination pilot that brought him back to the regional center system, where he could have an active role in supporting individuals through their Self Determination plan.
Michael has worked in the Regional Center system for over 32 years and in the human services field for more than 40 years. He worked as a Service Coordinator for the North L.A. County Regional Center for 13 years and then promoted to Branch Manager of the Antelope and Santa Clarita Valley Offices.
Michael became the Program Manager of the Bishop Branch Office in July 2000 and retired in July 2019. During that time, Michael oversaw the Self-Determination Pilot Program for Kern Regional Center. He first supervised the staff that directly worked with the pilot and in 2014, Michael oversaw all aspects of the Self-Determination Pilot Program until his retirement.
He has supervised Service Coordinators, written and reviewed many traditional Individual Program Plans as well as Self-Determination Plans throughout the years. Having served participants and families for more than four decades, Michael has a unique understanding of how Regional Center services impact participants and their families. He is excited to use his experience and deep knowledge of the regional center system to help those navigating their own regional center and other services and support needs.